Pixel testers with remotes that require a CR2025(not included) are great mini controllers so you can test your lights. They can be used to test your  RGB products that are WS2811 & many other protocols. They can also be used as mini controllers if you have some lights set up in your house or office. This tester can be used with products ranging from 5V-24V. Match your power input to your products you want to test to ensure safe operation of the controller. These mini controllers can run up to over 500 nodes.
To power these controllers you can do it in a few ways.
The easiest is to use a barrel plug available here. Which is 2.5mm inner and 5.5mm outer diameter. If you are trying to power 12V products you may find a power supply on some of your laptops, modems, or other computer products that require 12v inputs.
Another way to power them is to cut the barrel plug off of the tester and wire the 2 wires directly into your power supply.
Includes paper instructions with remote functions
Model: SP104E
Programing Instructions:
1.Matching: Continuously pressing the MATCH button 5 times until LED flash in white quickly to match the Remote control with the receiving controller. Pressing the MATCH button for 5 times till LED flash in white slowly to un-match;
2.Reorder RGB: Differ from kinds of LED, The R G B keys may don't perfectly match to your LED, Reorder them if needed. Continuously pressing the SETTING button 5 times until LED flash in white once and then turn into all white, Pressing the R button until LED is red, Pressing the G button until LED is green, pressing the B button till LED is blue, then press the SETTING button once to confirm your setting;
3.Catching: When in the AUTO mode, pressing the SETTING button once, and then press MATCH button once to catch the Current pattern to stay and operate circularly.
Features:
Includes 1 mini remote for simple and easy to use function
Paper instructions to reference to while you are testing your lights
Supports almost every kind of 1 wire LED Driver IC
200 vivid and beautiful patterns to run your lights in your home or office
Supports up to 2048 pixels
User setting saving functionality
Adjustable Brightness
Prevents revers connection of power supply
Supports IC's:
WS2811
WS2812B
WS2813
WS2815
WS2818
SK6812
P943S
P9411
SM16703
USC1903
TM1804
Specifications:
Product Specification

Voltage

DC5-24V

Working current

22mA-28mA

Control capacity

2048 pixels

Output signal

SPI signal

Built-in pattern

200 kinds

Control mode

RF remote control

RGB sequence

User adjustable

Working temperature

-25 ° C -85 ° C

Net weight

 35g

Support IC

 Support common LED driver ICs on the market
Customer Reviews
Write a Review
Ask a Question
I recommend this product
Works as it's supposed to
Item is fine for testing single strands and doing burn ins (if you prefer to do so).
01/27/2022
Michael A.

United States
I recommend this product
Perfect
Perfect for testing lights
01/18/2022
Earl A.

United States
I recommend this product
Awesome
Took a little getting use to but works great. Makes me want to know more about it so I can build one myself.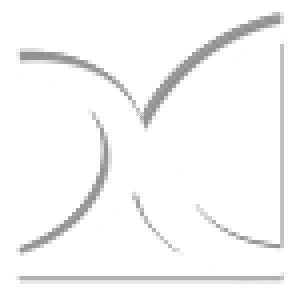 BC
01/13/2022
Brad C.

United States
I recommend this product
Great Little Tester
This is a great little tester for testing lights after they've been soldered to ensure a good connection.
12/26/2021
Anonymous

Canada
Great little test controller
This was a great controller to test my new pixels. I just repurposed an old d-link 5 volt router power supply and tested a batch of pixels.
12/24/2021
Tim M.

United States
I recommend this product
Great product
As expected and great quality
12/04/2021
Chad G.

United States
I recommend this product
Perfect for testing
Need to test a new string or quickly test a prop, this is great. Super easy.
11/15/2021
Joe N.

United States
I recommend this product
Great for testing
Worked perfectly
11/10/2021
Tim L.

United States
Easy Light Shows
ok so I have a learning curve happening trying to get up to speed on a computerized show. These mini units are great for stand alone props. Example I built PVC pipe frames for my windows, added the strapping they sell here for pixels and pushed pixels until they where finished all the way around. I cycled thru multiple times until I found the pattern I wanted and it looks perfect and will make my display look 1000 x better this year. good price good product easy to use, will buy again.