Introducing The Pixelmatic Pusher  
This machine uses compressed air from an air compressor to push pixels into mega tree mounting strips. The Pixelmatic Pusher is a very quiet to operate machine. Simply put a pixel up to the hole on the mounting strip. Set it in the track and align the pixel with the pin. Press the door pedal and the piston presses the pixel into the strip.The piston travel can be adjusted according to the size of the strip or pixels you're using.  The pressure can be adjusted with the gauge on the machine. Use caution as a high pressure setting may cause injury  
1. Install the air pressure valve on the pusher
2. Connect the air tube
3. Connect the air tube to the air compressor
4. Install the Bottom Piston Attachment
5. Install the Base Plate Attachment
6. Adjust the piston stroke distance
7. Connect the power
8. Press the pedal

The pusher will press down
Customer Reviews
Write a Review
Ask a Question
08/28/2023
Justin G.

United States
I recommend this product
Worth the money!
It is definitely easy on your fingers than pushing pixels by hand using the plastic Jig. However you really have to really pay attention and make sure you don't hit the wires with the press. I found slowing down the cycle rate with the lower cylinder valve made this easier. It takes a little longer than pushing by hand but your fingers will thank you.
02/09/2023
Mark S.

United States
I recommend this product
My Fingers Thank You!
You definitely need to tinker a bit. I replaced the Quick Disconnect that was leaking a small of air. There's not a ton information on setup and use but if you are handy at all it's pretty straightforward. Took me about 30 mins to get up and running and then pushed just over 3K bullet pixels in an afternoons time. Love it! Highly functional and a dream to use once dialed in. Worth every penny.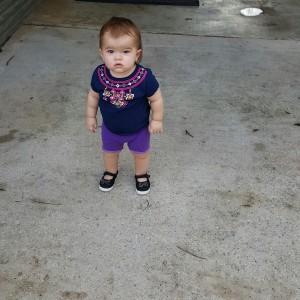 CS
11/14/2022
Chad S.

United States
I recommend this product
Great time saver
Love this. Huge time saver although the hose it came with was useless and I had to replace