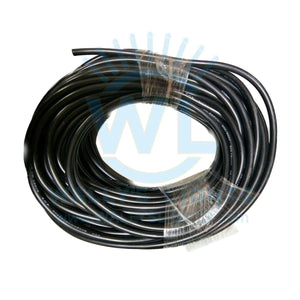 3 Core 18 AWG Round Wire with No Connectors
3 wires in a round cable that are brown, blue, and yellow with green strip. 3 Core wire is a raw wire with no connectors included. This wire is used for making your own extensions and for creating leads out of your control box. If using to connect pixel strings we recommend buying the appropriate pigtail to put on each end.
Specs:
3 wires each 18 awg
Common Wiring:
Brown or Red: + Voltage
Blue or Black: - Voltage
Yellow: Data Line
Customer Reviews
Write a Review
Ask a Question
I recommend this product
100' 3 Core Round Wire
Great for the Projects that i am working on.